1Management Consulting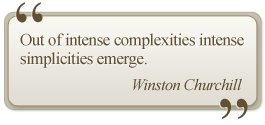 Harmon Partners delivers hands-on financial, operational, and strategic planning services that help healthy companies grow and troubled companies get back on track. The process begins with an evaluation of the company and market-specific risks and opportunities. Next, strategic alternatives are identified that will support both short-term and long-term goals, and then an optimal course of action is determined. Finally, the plan is executed using the appropriate resources to achieve a successful result. In situations where the focus is on addressing urgent issues such as liquidity or cash flow requirements, immediate strategies are developed and rapidly implemented.
Performance Enhancement & Growth Strategies
Harmon Partners draws upon proven foundational business disciplines and current best practices combined with seasoned, real-world experience, and innovative ideas. We understand how to develop and implement strategy, processes, policy, and infrastructure, and how to effectively lead transformational change. For healthy companies striving to grow and continually achieve higher levels of performance, there are always opportunities to improve profits, cash flow and sustainable competitive advantages. For example, applying best practices from other industries in creative ways can often result in unexpected performance improvements and a substantial increase in enterprise value. Harmon Partners is relentless in its pursuit of these fundamental goals and creates a tangible return on investment for clients.
Interim Management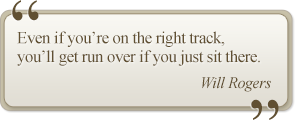 Even the most capable management team can benefit from hands-on support, particularly during periods of transition. Harmon Partners can provide additional horsepower to existing management, serve as project leaders to implement specific initiatives, or step in to serve in the capacities of interim CEO or interim CFO as needed.
Turnaround & Corporate Renewal
Harmon Partners are experienced, award-winning turnaround-and-restructuring practitioners with a proven track record of returning troubled companies to profitability and financial health. We excel in helping businesses tackle their toughest challenges and implement rapid and necessary change. Harmon Partners approaches each issue with a pragmatic, tenacious, and results-oriented mindset. We understand that in these situations, failure is not an option. As advisors, we develop objective, unbiased insights that clarify complex information, simplify decisions, and lead to constructive action.
Harmon Partners works side-by-side with clients facing distressed environments to balance competing priorities including closely managing liquidity, anticipating unforeseen risks and opportunities, and communicating effectively with key constituents. We understand how to build consensus around a viable strategy, manage expectations, and control the restructuring and renewal process. We bring an experienced and disciplined strategic approach and a new voice to difficult situations, returning the company to profitability, restoring credibility with stakeholders, and preserving jobs and owners' equity. Harmon Partners can also assist clients in identifying financial distress within their customer and supplier base, and effectively managing the business risks associated with these relationships.
2Corporate Finance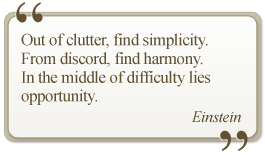 Harmon Partners serves as corporate financial advisors to help businesses optimize their financial health and capital structure. Drawing upon substantial commercial banking and credit underwriting expertise, a thorough command of fundamental and advanced corporate finance techniques, and an extensive network of relationships in the lending community, Harmon Partners helps clients obtain new bank financing for growth initiatives, restructure or refinance existing debt, improve internal accounting and finance practices, and effectively manage credit workout situations.
Debt Financing
Harmon Partners prepares detailed financial models and other materials needed to support new funding requests. The firm understands exactly what lenders are looking for. The professional quality and effective presentation of our materials spark lender interest and dramatically improve our clients' ability to secure funding at the most attractive terms available in the market. Our transactional advisory services are comprehensive: from the initial stage of information collection, analysis and development of a credible funding request package to solicitation of competing offers from lenders, aggressive negotiation of deal terms, and management of the closing process through funding and beyond, including the facilitation of post-funding covenant compliance and financial reporting requirements.
Loan Workouts & Debt Restructuring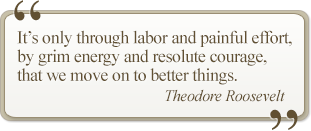 Harmon Partners assists clients experiencing financial difficulties and deteriorating credit relationships to effectively navigate the loan workout process. The firm manages negotiations and productive communication with lenders and other creditors and stakeholders on behalf of our client. We excel in developing and implementing viable workout strategies that creditors can agree to, while protecting our client's interests. We neutralize hostile situations, assist in meeting enhanced financial reporting requirements imposed by outside parties, and ultimately restore our client's credibility through the workout process.
Harmon Partners also works with banks and other financial institutions to assess new lending opportunities, including increased funding requests from existing borrowers, and to maximize loan recoveries from financially distressed borrowers. The firm assists lenders in validating business plans and projections, gathering reliable financial information, identifying hidden problems, protecting collateral assets, and developing detailed analyses to determine optimal workout strategies. Our work provides lenders with the insight and transparency they need to make effective credit decisions. Often, Harmon Partners can restore a troubled borrower to financial health so they can be retained as a customer. In exit strategies or cases of lender fatigue, new financing sources can be secured to transition the credit to another financial institution.
Accounting & Finance Practices
Drawing upon extensive "Big Four" and corporate Fortune 500 accounting and audit experience, including Sarbanes Oxley compliance, Harmon Partners assists clients in assessing the effectiveness of internal accounting. We also help clients maximize their effectiveness of their finance systems as well as developing short-term and long-term plans to address deficiencies and to maximize system benefits. The firm specializes in identifying and implementing cost-effective improvements to internal accounting and financial reporting systems, including internal controls, practices and policies, and fraud deterrence. Harmon Partners also assists clients in preparing effective budgets and projections, and developing financial models customized to meet company-specific needs, including user-friendly best practice cash management tools and "dashboard" management reporting.
3Business Valuation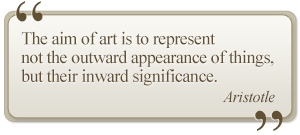 There are many circumstances that require an understanding of the value of one's business. A business valuation prepared by an independent and qualified professional is necessary for many common business accounting, tax, succession and estate planning purposes. It can also be necessary for more unusual and sometimes contentious situations involving transactions or legal disputes. Regardless of the reason for one's valuation needs, obtaining an accurate, objective and supportable value is essential for all business owners and managers to make well-informed decisions.
Of course, everyone has an opinion on value, and the term "value" means different things to different people. However, a standardized body of professional guidelines, accepted methods and defined procedures has been developed by governing organizations to provide authoritative industry standards of practice for how to conduct business valuation. For privately held companies, adequate comparable transaction information necessary to determine business value rarely exists. Applying a combination of accepted methodologies, analyses and objective professional judgment to arrive at an effective value is required.
Harmon Partners has the practical experience, technical expertise and business acumen needed to provide effective and credible valuation services, including Calculations and Conclusions of Value. Our independent valuation opinions serve to educate owners and managers about the value drivers of the business, including those that can effectively increase the value perceived by outside parties. In addition, our business valuation reports are designed to withstand the scrutiny of other parties, and effectively defend the valuation result and findings. Harmon Partners provides professional business valuation services for many purposes, including:
Business Acquisitions and Dispositions
Transactional Disputes
Contractual Disputes
Dissident Shareholders Issues
Domestic Disputes / Divorce
Business Succession Planning
Goodwill and Asset Impairment
Buy / Sell Agreements
Purchase Price Allocations
Family Limited Partnerships
Estate and Gift Tax Planning
Complex Real Estate Holdings
Bankruptcy Reorganizations and Debt Restructuring
4Exit Planning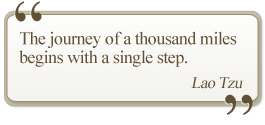 Exit planning is the creation of a comprehensive road map that allows a business owner to successfully exit a privately held business. Harmon Partners firmly believes that after a lifetime of hard work, business owners are entitled to a successful liberation of the wealth they have built within their company. The purpose of an exit plan is to control how and when the owner exits, maximize the value of the business (sale price) and cash proceeds from a transaction, protect the owner's ability to collect future payments associated with any seller financing or earn-out provisions. Exit plans also help minimize the amount of taxes paid, minimize stress for the owner, family and employees, and ensure that the business owner is able to accomplish all of his or her personal and financial goals in the process.
A good exit plan uses a disciplined and methodical approach to ask and answer all of the business, personal, financial, legal, and tax questions involved in selling a privately owned business. It includes a holistic and comprehensive review of the business owner's corporate, personal, and family objectives, and achieves the succession of a company's ownership and control through a well thought out and properly timed plan that considers all factors, all interested parties, and the needs of the business, its stakeholders, and potential buyers.
Some owners are looking to simply "take some money off the table" and convert a portion of their wealth into liquid assets while retaining control of their company. Other owners are ready to move on to new things and are looking to monetize their life's work to secure the return on their investment in the company they built. Each owner has unique goals and timelines that are the basis for determining their optimal exit strategy. In all cases, preparation of an effective exit plan protects a business owner's legacy by avoiding the loss of enterprise value that often occurs in the aftermath of the unexpected death of the owner.
The exit planner's role is to assist the business owner in identifying goals and exit options, determining the optimal exit strategy, and recognizing the need for other specialized technical resources. The exit planner is responsible for assembling an appropriate professional team that meets all of the business owner's needs, and leading the team through the process of designing and successfully executing the owner's plan.